I create one-of-a-kind mosaic keepsake boxes for your "treasures."
Unless otherwise specified, all boxes are wood with grouted mosaic tiles.
Below are some samples of boxes. Please make arrangements to visit my studio to see my current selection. If you have any questions, please don't hesitate to email me. Thank you!
Mosaic Treasure Box (Item MB008)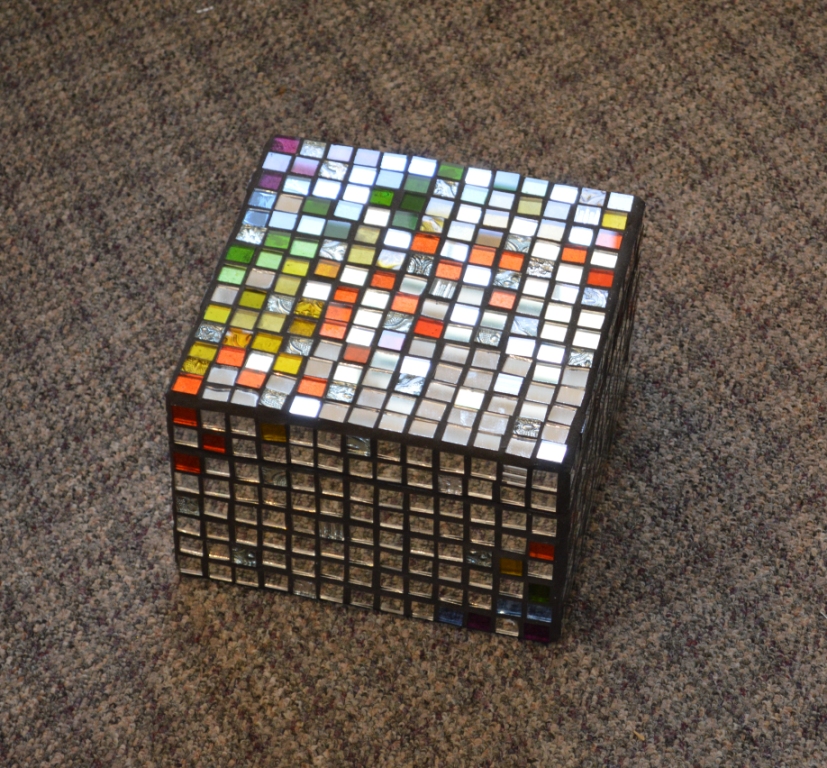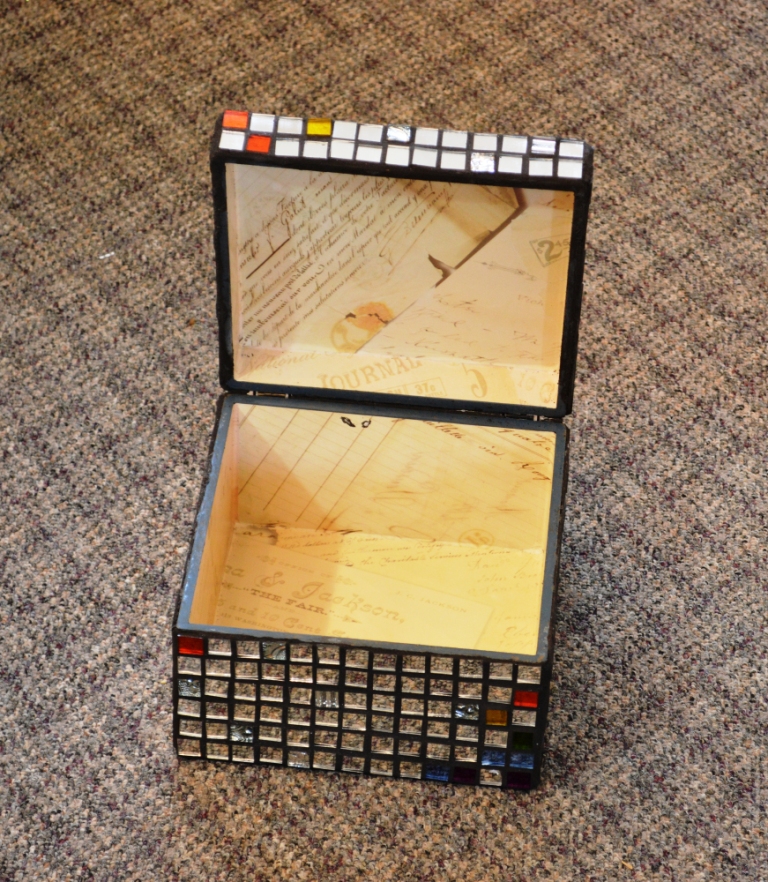 Mosaic Box with Glass Mirror Tiles MB008
8.25"L x 8.25"W x 5.5"H
$105.00 SOLD
Mosaic Treasure Box (MB001)
*****SOLD*****
Mosaic Treasure Box (Item MB002)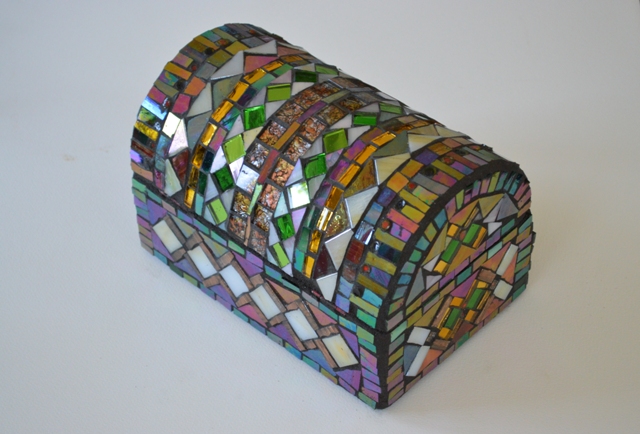 ***SOLD***
Mosaic Treasure Box (Item MB003)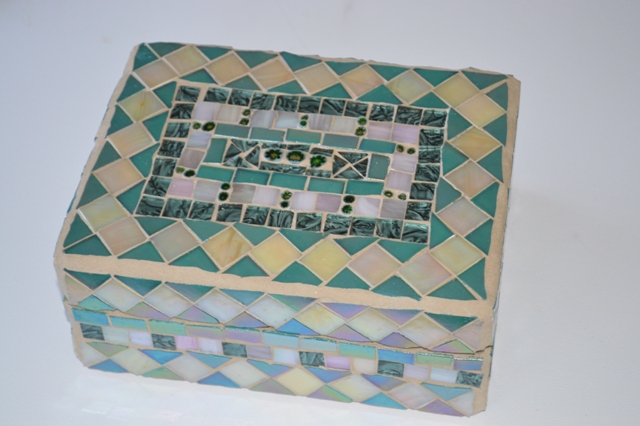 ***SOLD***
Mosaic Treasure Box (Item MB004)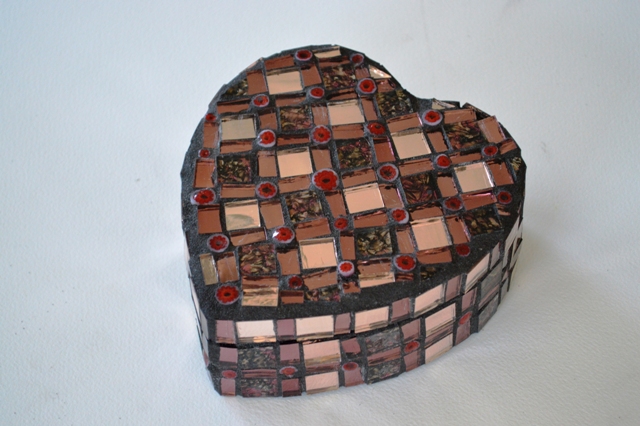 ***SOLD***
Mosaic Treasure Box (MB006)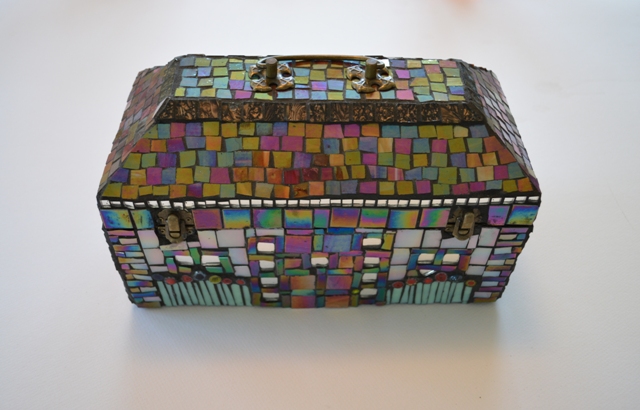 ***SOLD***