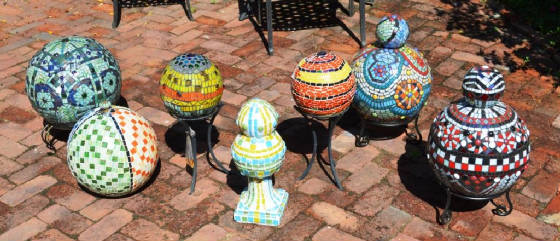 3D Mosaic Garden Art - The garden mosaics below are samples of similar work I currently have in my Studio. Please make an appointment to see my current selection. These one-of-a-kind mosaics are adhered to heavy, terra cotta items or concrete items for maximum durability in all kinds of weather. They look great indoors, too!
At this time, 3D Mosaic Garden Artwork may be purchased only by arranging a visit to my Studio. California Sales Tax IS INCLUDED in the prices.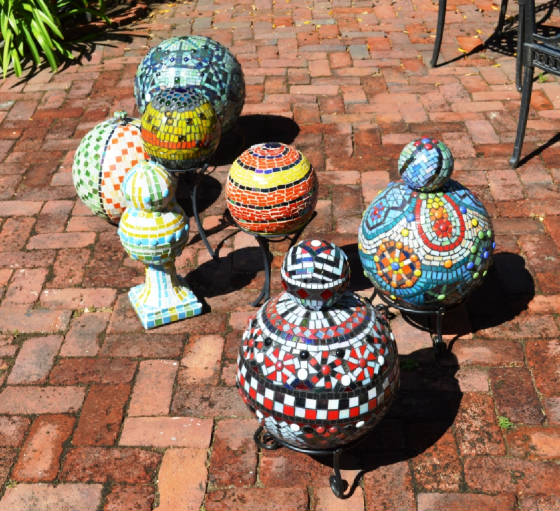 Another view of the spheres shown above.